We are proud to be affiliated with hundreds of dentists who show their dedication to providing children with healthy smiles every day. These highly educated professionals live and work in the areas they serve.
Simply select your state to see some of the men and women who will put a smile on your children's faces. If you don't see a dentist who was at your school, they may be camera shy!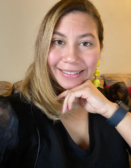 Dr. Angelina Adames
About
I am Dr. Angelina Adames. I am a Dominican foreign trained dentist, graduated from the Universidad Iberoamérica -UNIBE in 2006. I am a graduate from Columbia University, College of Dental Medicine where I completed 3 years of AEGD – Advance Education in General Dentistry. While in my residency, I was a chief resident. After that I worked in private practice and as a mobile dentist in the public schools of NYC with the NY Outreach Dental Program. In 2018, I went back for more training. I completed a 1 yr. Special Care Dentistry GPR at Helen Hayes Hospital and 1 yr. GPR- Fellowship in Pediatric Dentistry at Montefiore Medical Center. I hold a New York State and Florida State dental license. I am currently an associate dentist at Smile Savers Pediatric Dentist for more than two years now. I returned to work at the Smile NY Outreach Dental Program at the end of the year 2021. I am currently applying for a residency in Pediatric Dentistry. I am a highly motivated, goal-oriented professional of lively personality and creativity. I am diligent and enthusiastic. I am a mom of a 7-year-old son and 3-year-old daughter that inspire me to be a better human being every day. In my free time I love to spend time with my family and friends. Also, I love to play my violoncello.
Dr. MaryAnn Baldino-Gomez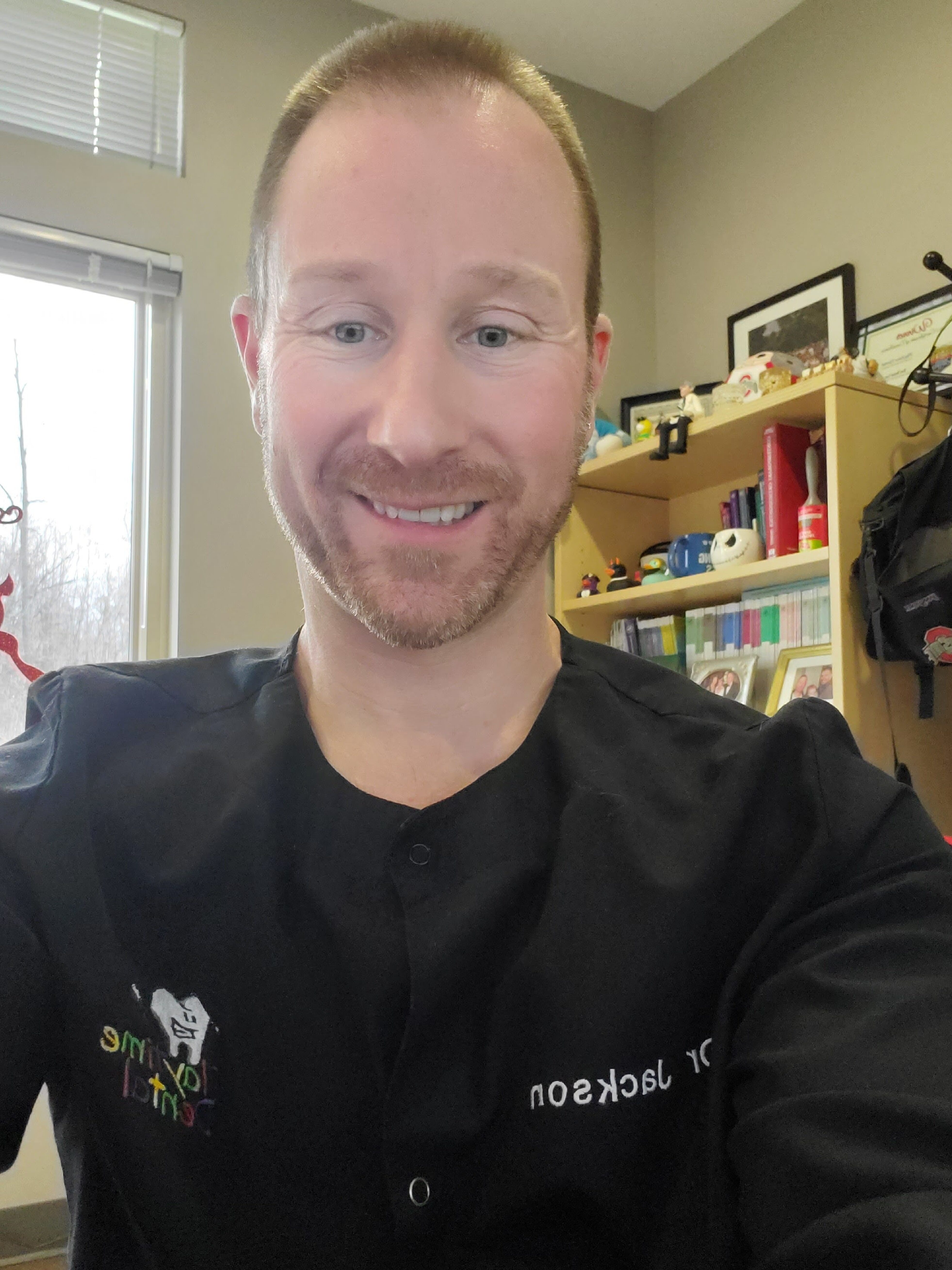 Dr. Jackson Cockley
About
I went to Ohio State for dental school and residency. I became a dentist because I like to help people and fix things. I have 3 dogs, two pit bulls and a French bulldog. I joined Ohio Dental Outreach because I like helping the kids at the schools.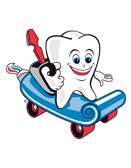 Dr. Jennifer Corredor
About
I am a native New Yorker, born and raised in Queens. I graduated from NYU College of Dentistry in 2012 and have worked part time with Smiles NY since 2015. I enjoy engaging with the kids to teach them the importance of a healthy smile and encouraging them to start making habits that can last a lifetime. Additionally, I work part time in a private office in Westchester and in my free time I enjoy spending time with family, friends and my awesome dog Oreo, traveling and staying active. I love learning about space and growing up I wanted to be an astronaut.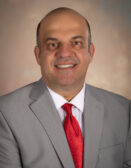 Dr. Kais Dardar
About
I graduated from Detroit Mercy Dental school in 2020 and I have a passion for doing general dentistry for both adults and kids. I am a graduate dentist from overseas since 1993 with a professional degree, MSc in Restorative Dentistry and Ph. D in prosthetic dentistry.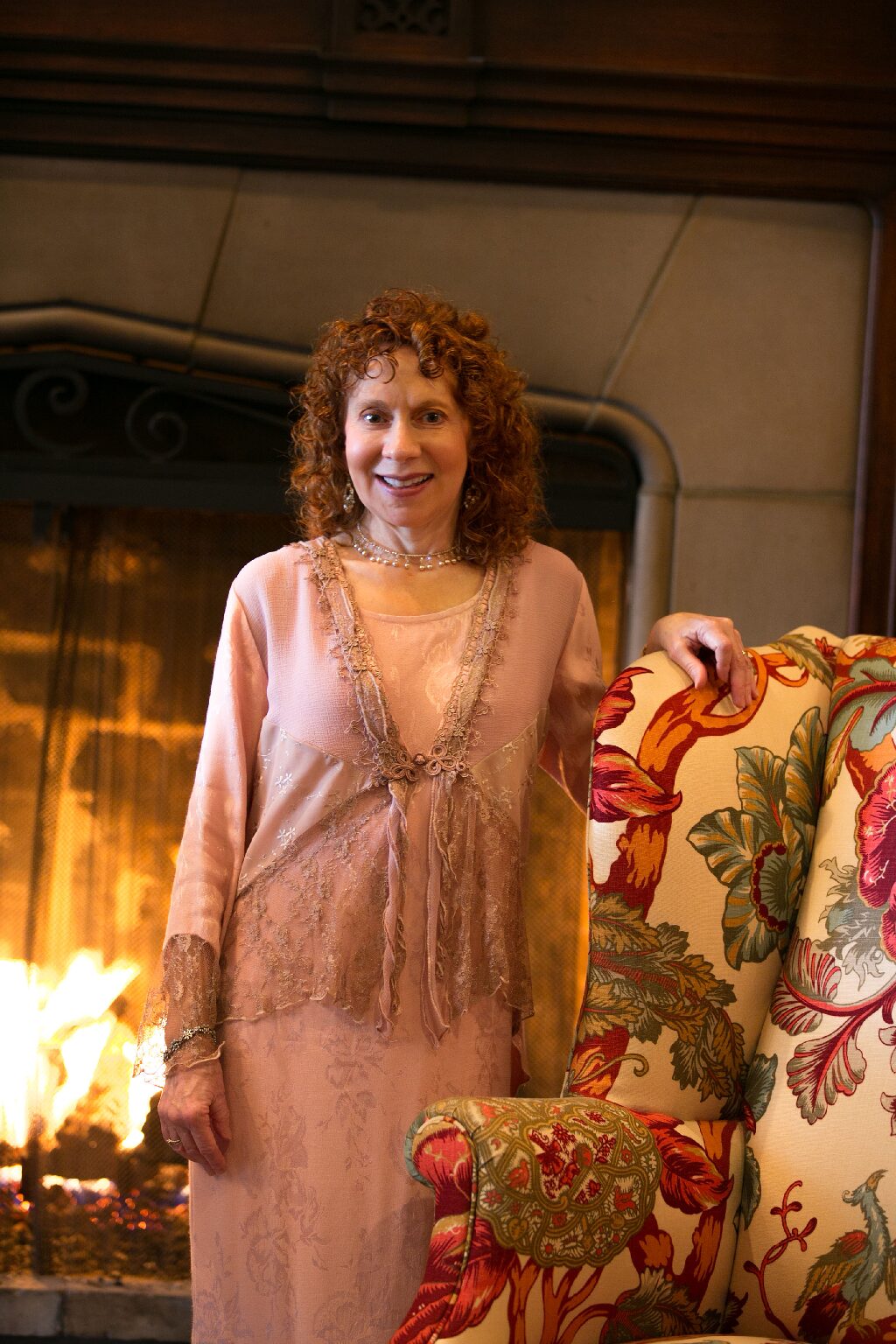 Dr. Sue Dobbs
About
I graduated from UMKC School of Dentistry in Kansas City MO. Before going to dental school, I was a Registered Dental Hygienist and worked with a school fluoride mouth rinse program in elementary schools and Head Start programs. I had planned to enter a health profession since junior high school, and dentistry is a good fit for me. I am very involved with my church, Bible studies and church activities. I like to walk for exercise and do home organizing projects. The most rewarding part of working with Big Smiles is seeing that preventive services we provide make it possible for children to grow up without getting cavities or seeing that early intervention can stop the disease progression.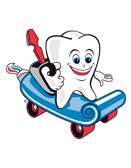 Dr. Ridge Downs
About
I am a dentist from Michigan. I went to dental school at University of Detroit Mercy. Before that I attended Michigan State University. My wife is also a dentist, so is her older sister and their dad! My hobbies include playing piano and guitar and any sports or games. I currently have a pet Chihuahua named Sunny who is a good boy. Fun fact about me – I have a flock of turkeys that live in my front yard.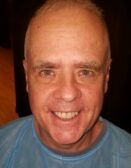 Dr. Timothy Gould
About
Dentistry is a large part of my family history. My grandfather started his dental practice in 1920. My father began in 1950, and I began in 1981. My brother and sister are also both in the field. I graduated from Grove City College for undergrad, and the University of Pittsburgh for dental school. I completed my residency at Montefiore Hospital. Working for Smiles Programs directly fulfills my purpose for working in dentistry. My interests have always been to help people who have limited access to receiving quality dental care.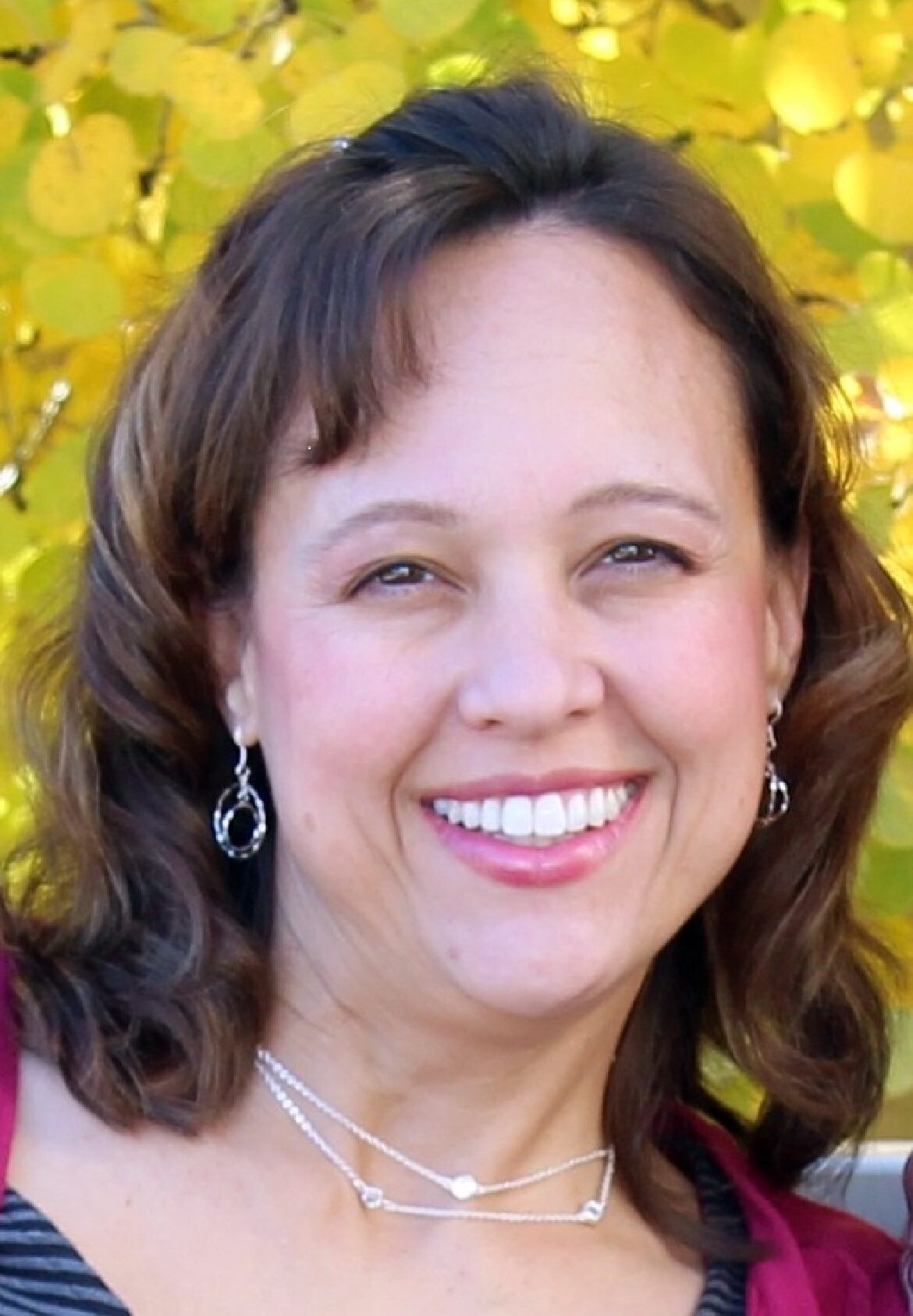 Dr. Naomi Jacobs
About
I received my DDS degree from the University of Washington School of Dentistry in 1995. I worked in private practice for 23 years, including 17 years in my own practice, before joining Smile Programs in 2018. Becoming a dentist was very personal to me as my teeth came in very crowded with many complications, so I spent much time as a child at dental offices. I was lucky to have great people caring for me through the long process and I wanted to do the same for others. I also enjoy doing small, detailed work and I love getting to talk with people, so dentistry became the perfect choice for me. I have four amazing children of my own, who are all grown up now. I also have a dog and three cats, who provide endless hours of entertainment and love. Working for Smile Programs is my absolute dream job because there is nothing I enjoy more than working with children. I love hearing the stories they proudly talk about their wiggly teeth, their pets, their favorite foods, what they played at recess and everything else they are excited to talk about. Being around these delightful young people makes my heart so happy and definitely keeps me feeling young. I truly adore this job and am so appreciative for the trust you give us in caring for your precious children.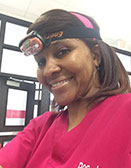 Dr. Jada Johnson-Speller
About
I became a dentist because my Godmother was a Pediatric Dentist. I admire her so much for how she made her little patients so comfortable and at ease. I said to myself in 8th grade "That is so cool how she can help those babies feel so at ease." I love to walk along Chicago lakefront and now I am cycling.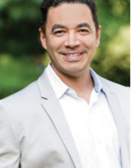 Dr. Jason Juarez
About
Dr. Juarez moved to the Asheville area from northwest Ohio, where he was the owner of Defiance Center of Dentistry and performed all services associated with general dentistry. He is a graduate of The Ohio State University, receiving his degree in 1997. "There is nothing quite like the feeling of helping people and changing a patient's perspective around dentistry. I find joy in bringing ease to a patient and knowing that we are going to get through this together," says Dr. Juarez. "It's one of the best parts of my job." Dr. Juarez and his wife, Laura, have two children, 16-year-old Jack and 14-year-old Maya. They also have two dogs, Augustus and Lucas. In his spare time Dr. Juarez enjoys playing basketball with his son, golfing and being outside. Fun Fact: He is also a DJ but saves this talent mostly for his daughter's school events and house parties.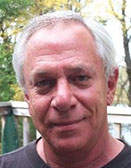 Dr. Albert Kaspor
About
"I've had 31 years of family practice and have always enjoyed relating to the children. It's my honor and privilege to provide to your children the best that preventative dentistry has to offer with the convenience of service at their schools."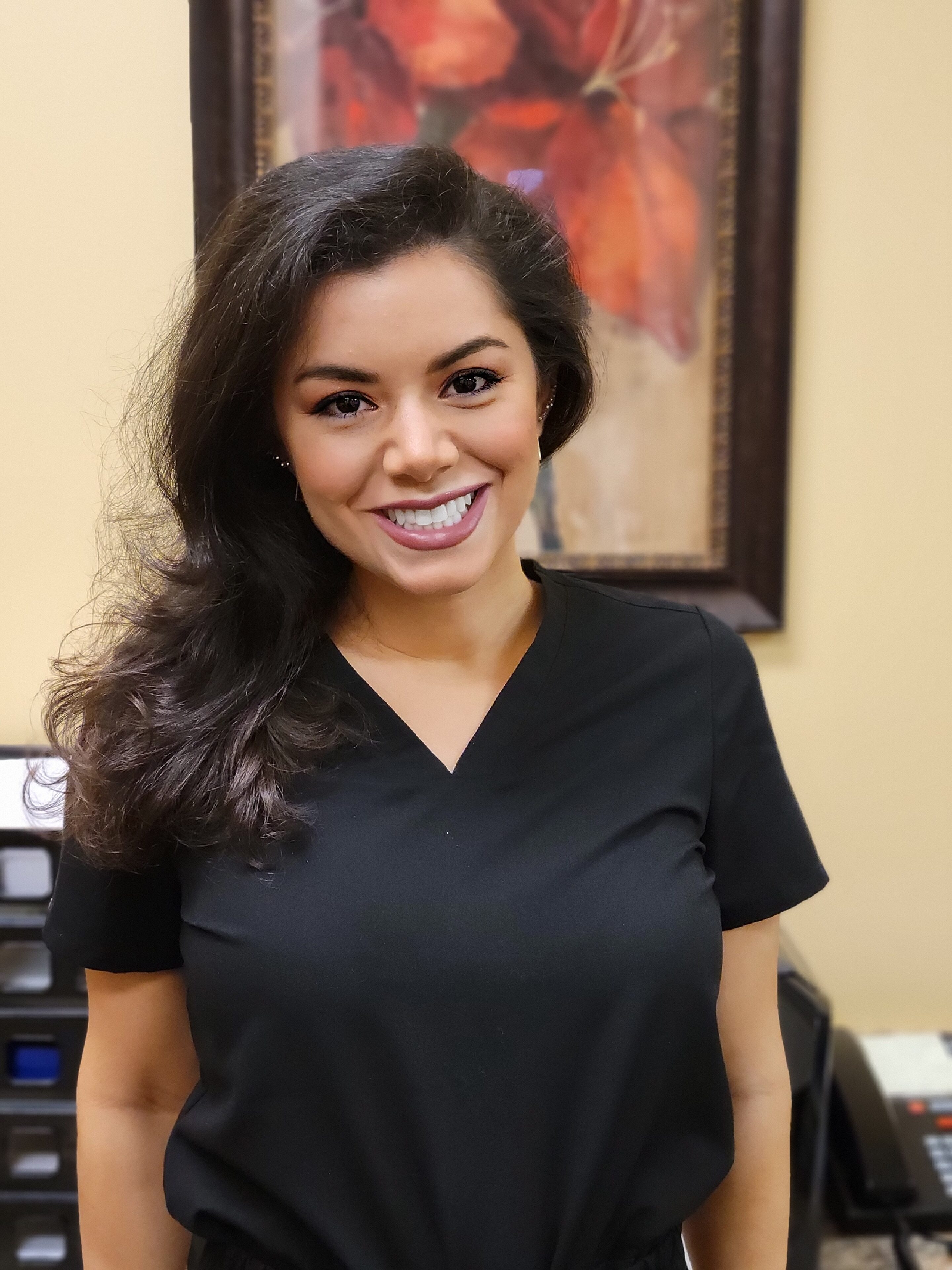 Dr. Jovanna Lacayo
About
I became a dentist because I was always interested in the medical field as I grew up, I saw what it meant to work in different medical fields and realized that a lot of these professions didn't offer the work/life balance that I sought after. I was able to shadow at my own dentists office for a few years in high school and realized that he was able to make an instant difference in people's lives by giving people their smile and confidence back. I knew that dentistry would be a great vocation and I would still be able to have the family life balance I also wanted. I began dental school at Rutgers School of Dental Medicine in NJ in 2014 and graduated 2018. I completed a 1-year General Practice Residency in Bethlehem, PA. I moved to NC in the summer of 2021 with my then boyfriend of 6 years. We got our puppy, Luna, February 2022; bought a home summer of 2022 and are living in Smithfield, NC. We are so happy to have put roots down here. We got married December 2022 and are looking to have our first child this year. Life in NC has been wonderful, we enjoy going on hikes on weekends with Luna, going out for brunch/dinner and hanging out at home to "Netflix & Chill". We don't have very many friends here as we don't know very many people and that is something I would like to change in the future! I have moved six times since 2014 and I am so happy to be done with moving for the foreseeable future!! Also, I just like to go by Dr. Jo.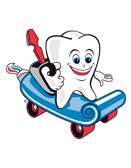 Dr. Karima Lubbadeh
About
I obtained my US dental degree from Indiana University School of Dentistry, and before that I was a practicing dentist in Jordan. I am a part time dentist in a private clinic in Fishers, Indiana. I am also a volunteer dentist at a local community dental clinic. I have always been passionate about dentistry and continuously strive to explore, learn and grow. I find community dentistry to be the most rewarding field, and helping people in need fills my heart with joy. I enjoy working with kids and interacting with their unique personalities. I enjoy traveling and exploring different towns in Indiana. I hope through Smile America I can give kids healthy smiles and motivate them to take care of their oral health forever. I am a mother of two and in my free time I like spending time with my husband, children and friends, and traveling. I also enjoy running and finished a number of half marathons and enjoy exploring nature while running. Fun fact about me – I have lived on three continents throughout my life and learned six languages.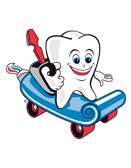 Dr. Carolina Moura
About
I always knew I wanted to be a dentist. My father was a dentist and I loved working at his office. I saw how much he helped people and how he was able to change lives by giving people the smiles they always wanted. I'm married with 3 young boys. They are so fun and such a handful. They make me tired and grateful and fill my life with joy. I love backpack hiking up in the mountains.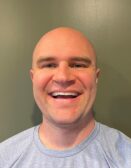 Dr. Daniel Moye
About
I am a graduate of West Virginia University School of Dentistry in 2016. I became a dentist to help the people of Southern West Virginia. There is a huge need for dental care and prevention, and I feel I should help the people and the state that has given so much to me. My wife and I just had our first Child, Riley Rose, this spring and it is the best thing that has ever happened to me. I have a massive collection of comic books and superhero statues. I love all things pop culture. I also have a YouTube channel about comics! I am an avid mountain biker and I spend my time in woods blazing through the beautiful scenery and mountains of Southern West Virginia.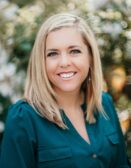 Dr. Megan Moyneur
About
I grew up in California and went to UCLA for my undergraduate then attended the University of Michigan School of Dentistry. I then moved back to California with my husband. We have three awesome children and two cats. We enjoy playing and watching sports, spending time with family and traveling. Go Bruins, Go Blue! Fun fact about myself – I still play soccer in an over 30 adult co-ed indoor soccer league with my husband every Tuesday night.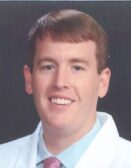 Dr. John Mustian
About
I grew up in Short Pump, Virginia and was exposed to dentistry from an early age as my father is a dentist. In high school and college, I worked in his office and realized that I wanted to pursue a career in dentistry. I went to college at The University of Virginia and dental school at Virginia Commonwealth University. I now work with my family in our family practice, but I enjoy visiting schools through Smile Virginia once a week. It is refreshing to get out of the office and into the schools and to be surrounded by the energy and excitement of the children. When not practicing dentistry, I enjoy spending time with my wife and our four-year-old son and two-year-old daughter. In the summer we enjoy spending a lot of time at the beach and the pool.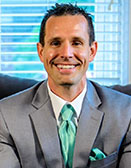 Dr. Miroszlav Nemet DMD
About
I am 2001 graduate of Temple University School of Dentistry. I have been interested in dentistry from a very young age, and hopefully my interaction with the kids will inspire a whole new generation of future dentists and the development of lifelong good oral health.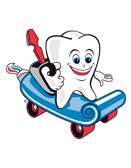 Dr. Essence Page
About
Dr. Page graduated form USC School of Dentistry in 2012. She then served as a Captain in the United States Army with her retirement in 2016. She has been working with Big Smiles ever since. Dr. Page became a dentist to help underserved populations and ensure quality dental care is available to everyone. When Dr. Page isn't drilling and filling, she does pilates and cycling. She loves good food, music and exploring Los Angeles. Dr. Page comes from a large family and is the middle child of 3 boys and 3 girls.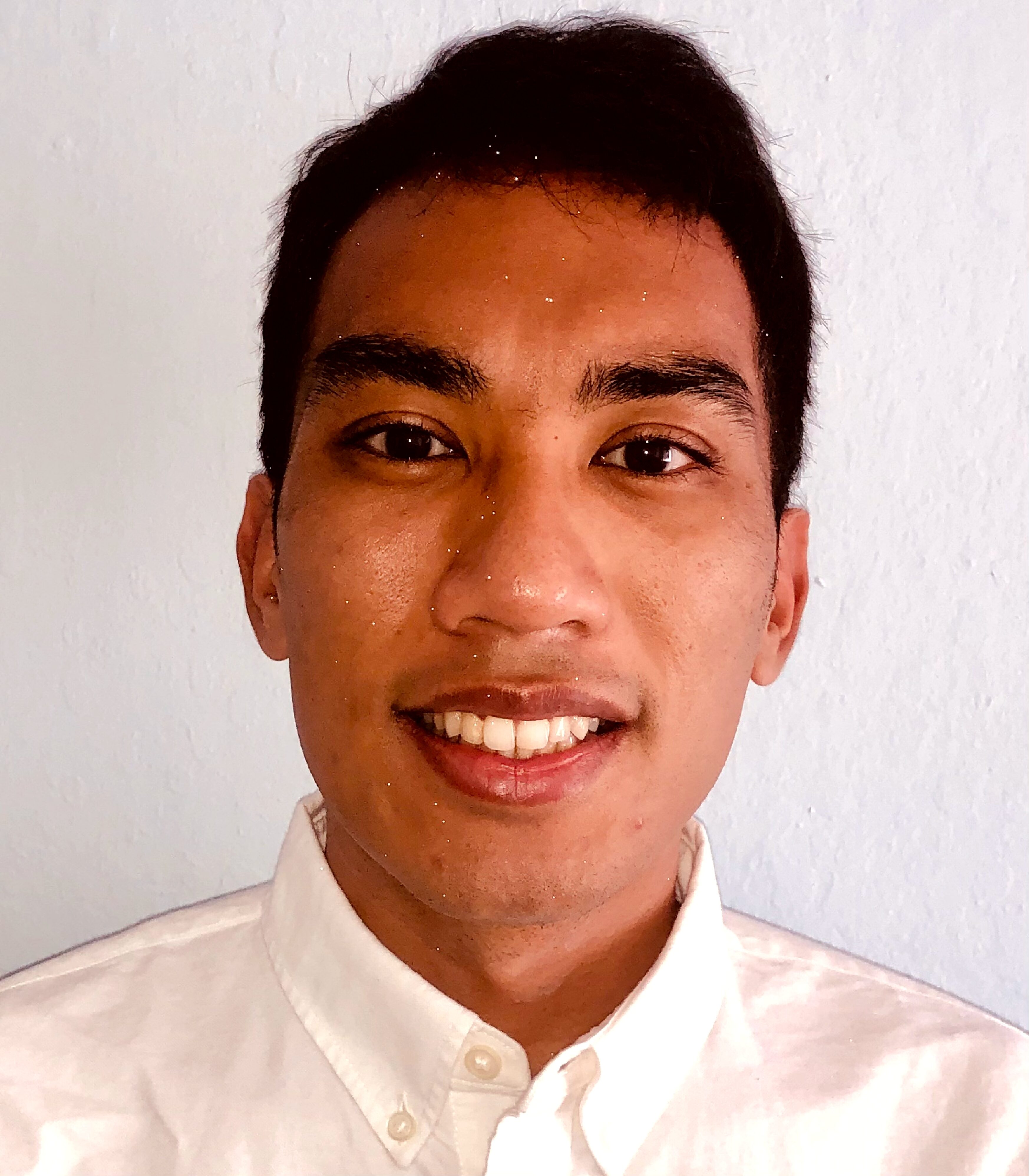 Dr. Geoffrey Pena
About
I am a general dentist and attended the University of Nevada, Las Vegas School of Dental Medicine. My mother is a dentist, so dentistry has always been a part of my life. I joined Big Smiles because I find it rewarding working with and providing care for children. Outside of dentistry, I enjoy running races from 5K to marathon distances. During undergrad, I played alto saxophone in the marching band.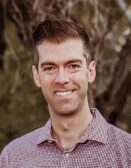 Dr. Joshua Perisho
About
I became a dentist to help people stay healthy and enjoy their best smile. Working with children at their school is great because it's so easy for them to get to see me. It is rewarding to help kids work toward a lifetime of oral health. I went to dental school at UCLA and love rooting for their basketball and football teams. I have an amazing wife, two wonderful daughters and a pair of cats.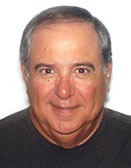 Dr. Dennis M Petricoin DDS
About
"In my 47 years practicing dentistry, treating these young children has been the most rewarding and satisfying experience. It is my privilege to be part of this fantastic program."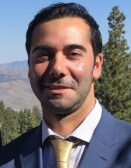 Dr. Kevin Porres
About
Dr. Porres is originally from the state of West Virginia. After graduating from dental school at WVU, he completed a two-year General Practice Residency at the University of Louisville in Kentucky, focusing on hospital dentistry in 2016. Following his extensive training, Dr. Porres moved to Los Angeles, California, where he has been in private practice. Being a five-time uncle, Dr. Porres loves children and enjoys making a difference in their growing lives. He has joined Big Smiles to both educate and treat children with the utmost care of their dental needs. Dr. Porres is actively attending continuing education courses and seminars involving all aspects of dentistry to satisfy his passion for dentistry. In his free time, Dr. Porres enjoys playing tennis, running, traveling, dining out and spending time with his family. Fun fact about Dr. Porres – He was nationally ranked and international tennis player as a teenager.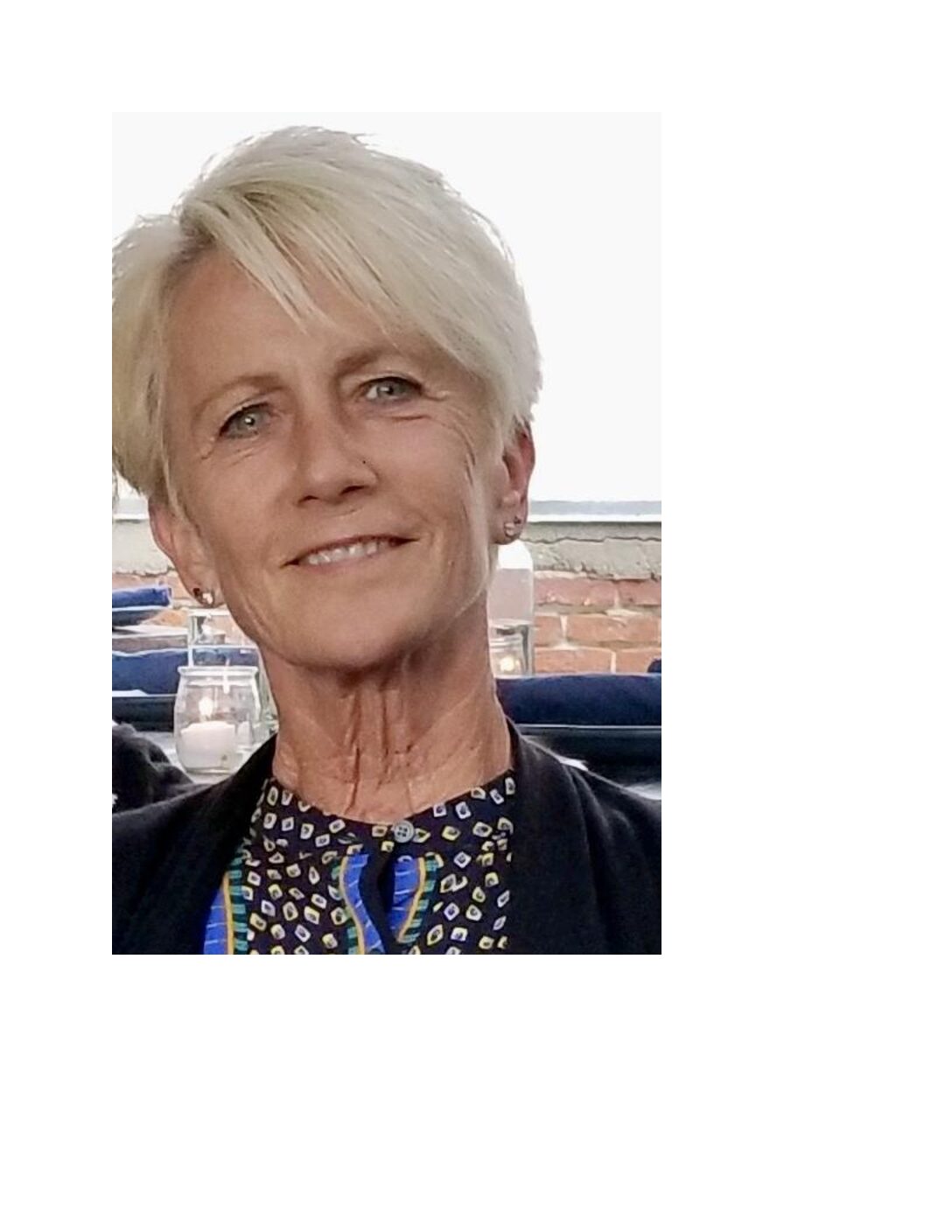 Dr. Diana Quillin
About
Dr Diana Quillin has 40 years of experience in dentistry. She retired from her general practice in 2017 and since then has worked at various volunteer organizations to provide dental care to underserved populations. Big Smiles has allowed her the opportunity to provide much needed dental care to children in various communities. As a grandmother she loves being able to create a positive dental experience for children in a safe, comfortable environment.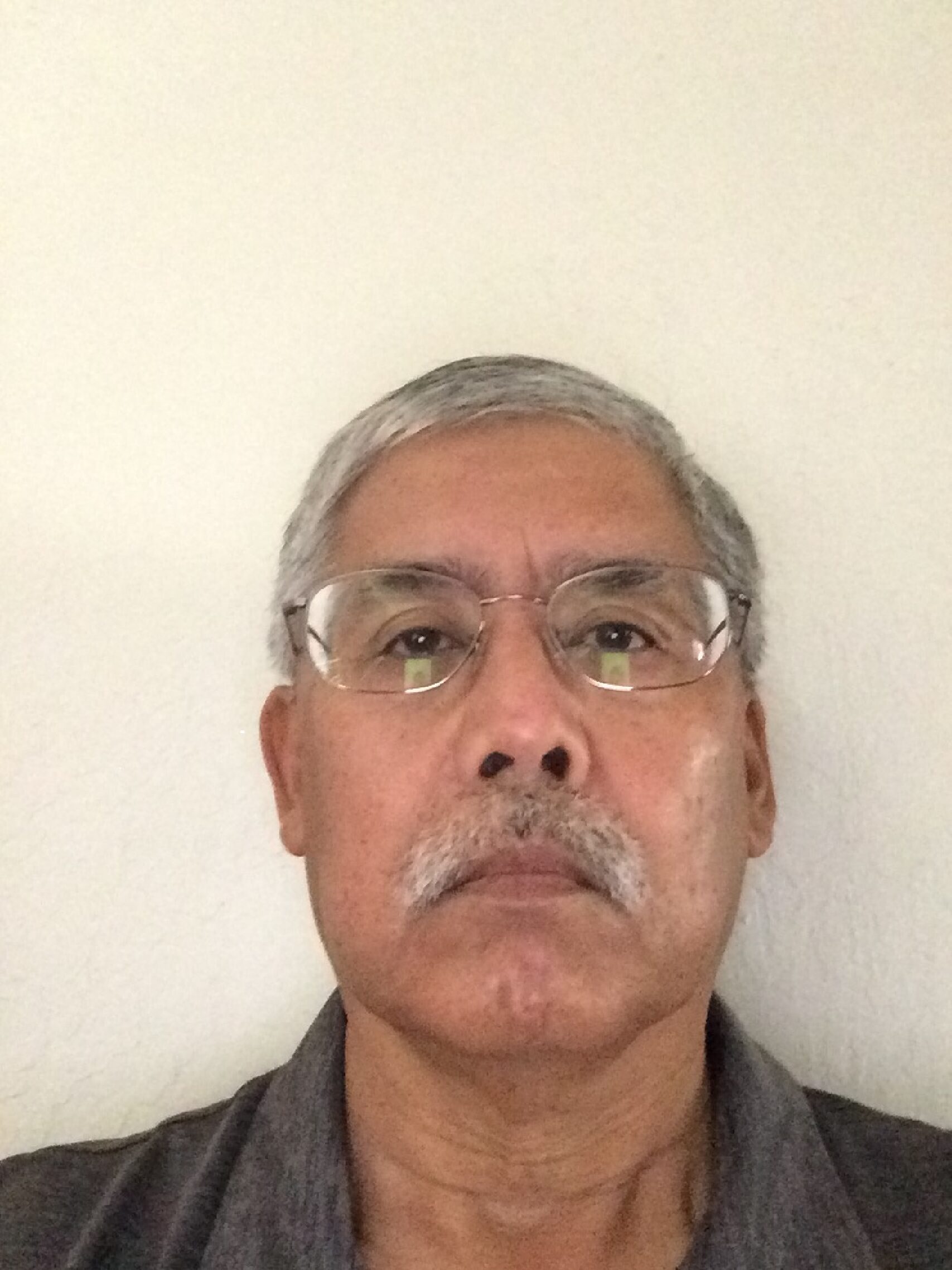 Dr. Alan Rabe
About
I attended California Polytechnic State University, and Luis Obispo, for my undergraduate degree. Dentistry is my second career; I was employed as an engineer by a large international engineering firm in San Francisco. I received my dental training from the University of California, San Francisco, and was in private practice for 40 years. My wife and I have three daughters who all live in San Diego. The oldest is a Dental Hygienist; the middle daughter has her license as a L.M.F.T. and works as a middle school onsite therapist; the youngest was a C.P.A. but is now the assistant chief for San Diego Lifeguard Services. All three are third generation University of California graduates. We have four grandchildren. I have completed thirty half marathons and several triathlons since I started running for exercise in 2013.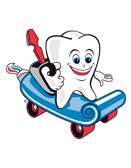 Dr. Tiffany Simmons
About
I went to dental school at UNLV School of Dental Medicine as part of its inaugural class from 2002-2006. My mother was a dentist and my father a dental assistant, so I grew up around dentistry my whole life, even doing two science fair projects relating to different aspects of dentistry. I saw how much my mother loved dentistry and caring for her patients and I wanted that for myself. I wanted to make a positive impact on patients' dental experiences. I met my husband in college and when he said he wanted to be a dentist we decided to do it together. When I am not working, I am very busy taking my 3 children, ages 14, 11 and 6 to their various extracurricular activities. We have had many pets but currently we have a fish, a bunny and a dog! When I have time, I like to play my cello and do craft projects. I like working with Big Smiles because we have the opportunity to help children get a better start in life with their dental health. We get to make an impact in children across Phoenix and its surrounding cities. It is very rewarding seeing the kids have a positive experience with the dentist. We were even able to treat two patients from Ukraine recently. Because they could not speak English, we were able to use Google Translate and communicate clearly to them what we were going to do for them. One of the children was about 9 years old. When he first came in, he was quietly crying to himself because he did not know what was happening. With the help of Google Translate I was able to explain to him step by step how we were going to take good care of him and that he could trust us. By the end of the appointment, he went from being a very scared and lonely child to a very happy and comforted little boy! It is something I will never forget! I lived in Incirlik, Turkey between the ages of 5-8 years old. It was really neat living in a foreign country, learning a little bit of their language and experiencing their culture.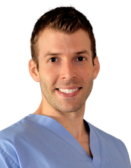 Dr. Kevin Stock
About
Hi, my name is Kevin and a lifelong passion for health led me to becoming a dentist. After graduating UMKC School of Dentistry, I opened a Dental Sleep Medicine (DSM) practice solely dedicated to treating sleep disordered breathing. While I was getting the practice started, I was also working in a pediatric clinic and fell in love with treating kids. One thing led to another. The DSM practice led me to developing and patenting an intranasal device (NED Device) to treat snoring, and the pediatric dentistry led me to working with Big Smiles. I've loved working for Big Smiles. Not only do I get to treat kids, but they have given me the flexibility to continue to work on NED and other passion projects.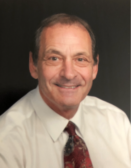 Dr. Harry Tatoian
About
I was trained at an Ivy League dental school in Philadelphia/ University of Pennsylvania School of Dental Medicine. And did a General Practice Hospital Residency at Monmouth Medical Center in New Jersey. I am licensed in NY, NJ, MA and VA. I have owned and had private dental practice offices in NY, NJ and MA continually for over 45 years. I have worked with the Smile Virginia program for the last four years.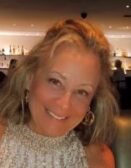 Dr. Lisa Tiberi
About
I grew in Boston, MA and attended Tufts University School of Dental Medicine. I have been in private practice 22 years in Westchester, NY. In 2010 I joined a non-profit organization which provided dental services and dental health education to children in NY. In 2017 I joined Smile NY. I admire children's endless energy, honesty, creativity, flexibility and resilience. Knowing that my job is to help kids, it brings a huge smile to my face. I've been married for 33 years and have 3 beautiful children. I love to cook, read, bike, hike and mostly spending time with family.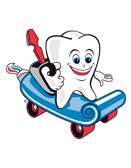 Dr. Trang To
About
I attended OSU College of Dentistry and a fun fact about me is I get goosebumps when cats look at me.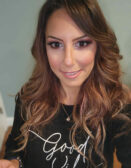 Dr. Josephine Verde
About
I grew up in Valley Stream, NY and went to Stony Brook University for my pre-dental education. I then did a Masters in Oral Health and went to dental school at Boston University. I did my residency at the Eastman Institute for Oral Health in Rochester, NY. I became a dentist because I loved that my orthodontist loved what he did for a living. My hobbies include dancing salsa and bachata, reading and writing, cycling and spinning, strength training and meditation. I also love spending time with my family and friends. I am currently writing a book about friendship with some of my friends. I am also training under Dr. Pam Popper from the Netflix documentary "Forks Over Knives" to become a health educator. I like working with Smile New York Outreach because I love kids.